Market in Krems on September 18th, 2021
Thank you!
A big thank you to all the visitors and customers. I really appreciated the talks with you. You made it to a special experience.
Looking forward to the next time. Most likely before christmas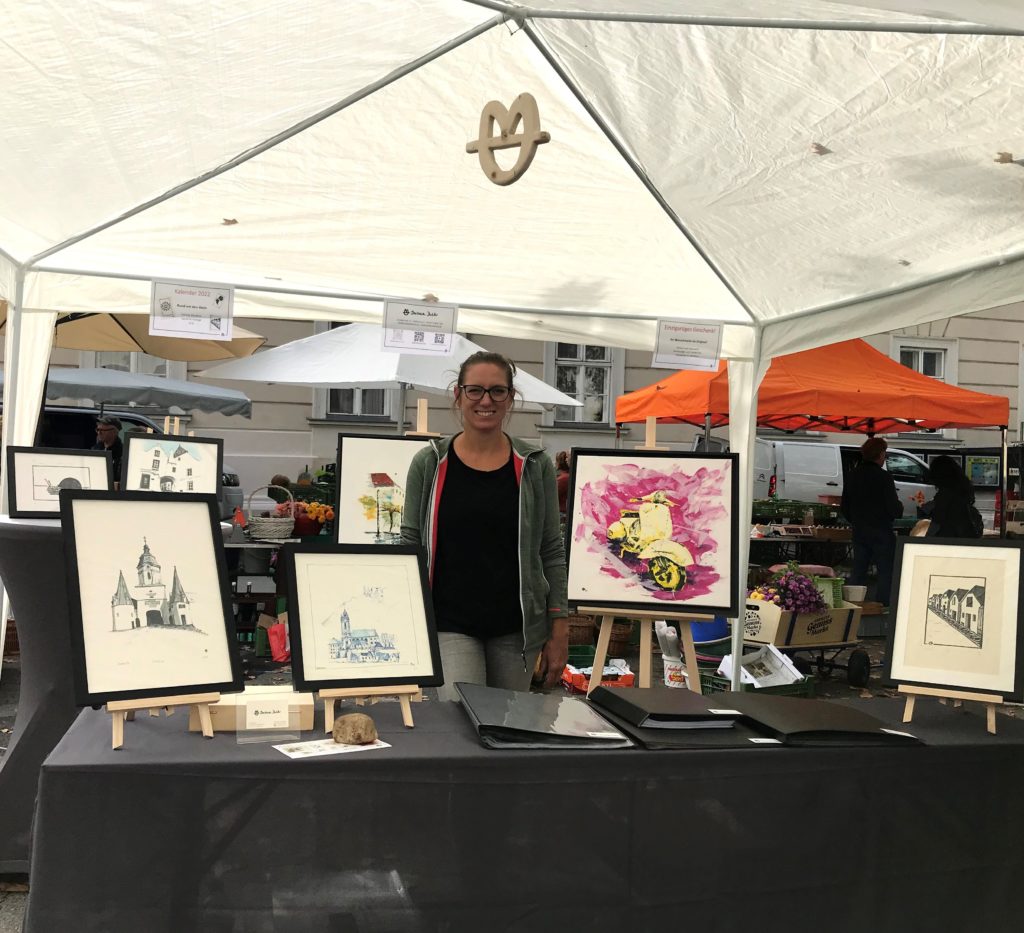 ---

Preparations are in full swing.
Yesterday I set up my market table for the first time in the garden. A big thank you to my husband for his support.
I am almost happy with it. Some changes and rearrangements then it should be fine for the market.
You can see the result on September 18th at the Market in the old town of Krems.
Visit me, view my artwork and have a conversation with me.
I am looking forward seeing you there!