Living in Krems you can't miss the apricot. Like wine, it is one of the typical plants of the region.
At the moment is the season of the apricot blossom. If the weather is not just like it is now, cold, stormy and rainy, it is a beautiful spectacle. That's why I tried to capture this spring awakening of the apricot in this artwork.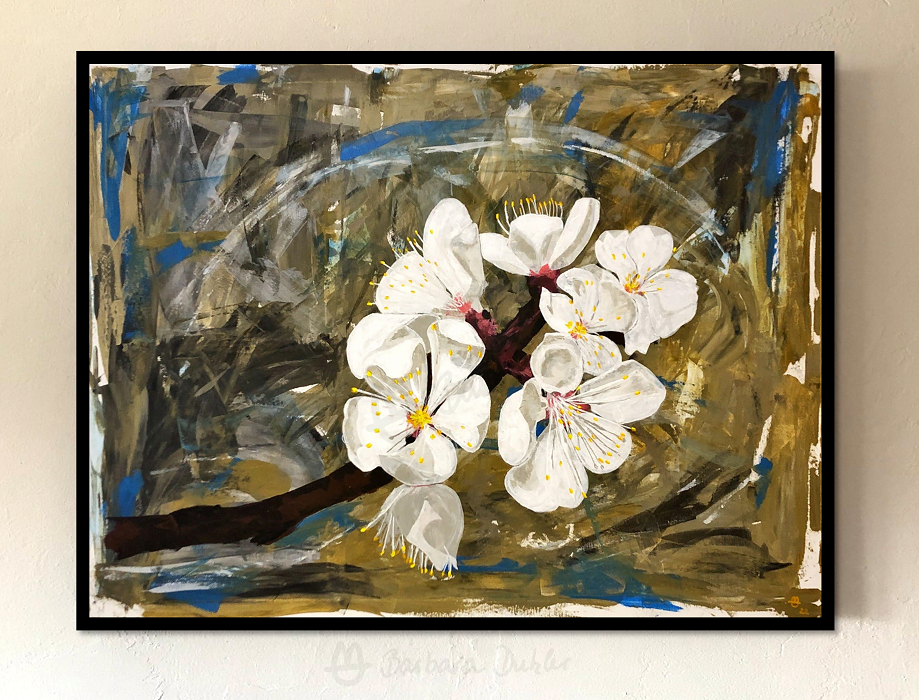 For this year one can only hope that the temperature will not fall below zero anymore, so that we can enjoy the apricot fruits, the apricot jam and the schnapps in the summer.
In this video you can get some insights of the painting process. Enjoy!